OPEN FOR DINE-IN
Order Take-Out & Delivery Online!
Download our Mobile App (Crystal Buffet) for fast & easy ordering!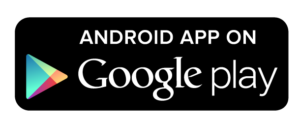 Welcome to Crystal Buffet Collingwood
---
Crystal Buffet Collingwood satisfies your craving for variety
Welcome to our all-you-can-eat buffet. With over 150 delicious food items featuring, Chinese, Canadian, American, Japanese (sushi), Thai, authentic BBQ grill, prime rib carving station, salad bar, and dessert bar and ice cream station, you're sure to satisfy both your appetite and your craving for variety.
Our buffet is open for lunch and dinner every day. Our weekend dinner buffet features additional items, such as succulent crab legs and mouthwatering lobster, prepared by our Chef with his recipe of choice. Enjoy Prime Rib from the carving station every day of the week. No matter your craving, Crystal Buffet has something to satisfy every appetite.
Food allergies, food intolerances, and healthy food choices are important issues for us. To that end, we are pleased to offer and adhere to the following:
A  selection of gluten-free items
Many vegetarian options
No MSG added to our food
No cross-contamination
Please consult with our staff for more details regarding food allergies and other concerns. For more information visit our FAQ page.
Come enjoy a memorable dining experience at Crystal Buffet Collingwood
Crystal Buffet is the largest restaurant in Collingwood with 300 seats, including special occasion and corporate meeting space. Our spacious restaurant is an inviting, family-friendly space to share a quiet meal with a friend or a momentous occasion with the whole family. Crystal Buffet takes great pride in serving hot, fresh food paired with unbelievable prices and exceptional service. We look forward to having you dine with us.
Whether you're visiting from the Greater Toronto Area (GTA) or a Collingwood local, we look forward to having you dine with us.
Enjoy Crystal Buffet at Home
Crystal Buffet offers Take-Out and Delivery services to accommodate locals and visitors with busy work life and entertainment life. We have an extensive take-out menu. All take-out orders are freshly prepared and individually cooked to your requirements – and delivered with a smile.
We offer 10% OFF for Fast Pick-Up Orders Over $30 (before tax).
We deliver to Collingwood and Blue Mountain. We offer free delivery in Collingwood for orders over $35 and free delivery to Blue Mountain Resort and area for orders over $40.
OPEN FOR DINE-IN!
Order Take-Out & Delivery Online!
ORDER NOW! 

Download our Mobile App (Crystal Buffet)  for fast & easy ordering!